Textpattern CMS support forum
Artedomus Website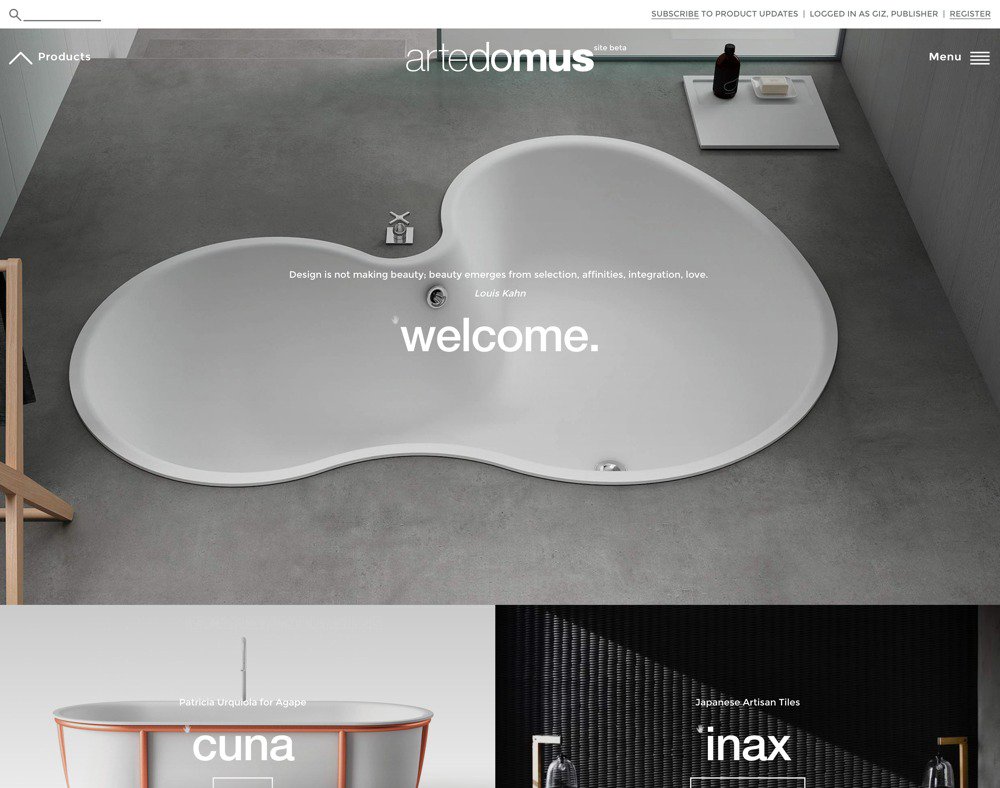 Easily the largest and most complex website I've developed, http://artedomus.com went live on Monday; it targets Australian architects and designers with a selection of building materials and products.
Full of challenges (one being translating the requirements a graphic designer, something I haven't done in ages :), development of the system started at the beginning of the year (thanks Bloke for your invaluable advice), with my partner plugging away at the data entry of some 500 products, 2,500 photos and 650+ files.
The website has two faces:
the public facing website
a product information repository for Artedomus staff – this is effectively the public website, but with more information available for those with the correct privileges.
Staff login to TXP, with the majority having no admin privileges other than being able to change their password. They interact with the site via the comment system. Needless to say, Ruud's <txp:rvm_if_privileged /> plugin gets a serious work-out throughout the code.
The site runs Textpattern 4.5.7 – I'll have a go at upgrading to 4.6 once all the various plugins have caught up :)
abl_droploader
adi_gps
adi_matrix
adi_webhook
aks_cache
aks_header
bot_admin_body_class
bot_file_upload
bot_image_upload
bot_write_tab_customize
chs_cookie
etc_ping
etc_query
glz_custom_fields
mem_form
mem_self_register
mem_simple_form
oui_instagram
oui_video
rah_flat
rah_metas
rah_repeat
rah_replace
rss_admin_db_manager
rvm_privileged
smd_faux_role
smd_tags
smd_user_manager
tom_image_grid
upm_savenew
upm_textile
wet_babble
wet_haystack
wet_if_status
zem_contact_reborn
Even though the varied product display and categorisation requirements gave my TXP knowledge a serious work-out, by far the most difficult was stringing together the various plugins and custom php for the registration system (visitors can register for access to technical file downloads).
No 1 in my website development wish list is a single TXP plugin (or tutorial) that handles user self registration, in all its gory variants and gotchas. I'd pay for that!
Re: Artedomus Website
Love it! Another beautiful site by you.
Re: Artedomus Website
very impressive elegant website. And you have one large basket load of Plugins. That is a lot! Hope the move to 4.6 goes smooth;y!
Re: Artedomus Website
Hi… there is an error..
<pre>Tag error: <b></b> -> <b> Textpattern Notice: Page template <strong>inspiration</strong> does not contain a <code>txp:article</code> tag. while parsing form <strong>None</strong> on page <strong>inspiration</strong></b></pre>
Good job!